A Christmas Gift from Anyone But Me
It has been a big year for Anyone But Me. They were already into their second season when the awards and accolades started to roll in. These included Indie Soap Award nominations and wins for many of the cast and crew, Telly Awards wins, an AfterEllen Visibility Award, as well as an extremely well deserved Streamy nomination for Susan Miller and Tina Cesa Ward, and a win for Rachael Hip-Flores.
The show sent us on an emotional rollercoaster. With Aster's calmer more level-headed approach to her relationship and Vivian's willingness to step out of the closet a bit more, and also their realising 30 minutes on the train wasn't so bad, we were treated to a much happier VivSter relationship. That was of course before we were sent careening into the season finale, which – even after five months, still hurts to think about. Best instead to think about Sophie, although she makes my blood boil – and not in a good way. I can't even seek refuge in the wonderful adorableness that was, and hopefully still is, Archibald and Elisabeth. We can only hope the New Year brings happier times for our favourite ABMers.
I am sure that were it geographically possible Tina Cesa Ward and Susan Miller would hug every single ABM fan to thank them for all the support they have shown, if not to comfort them for the emotional carnage they caused. They do, however, want to say thank you to the fans though for their dedication and everything they have done. Many of you have no doubt seen the music video directed by Tina for Rachael Cantu's song 'Make a Name for Me and You,' featuring the absolutely adorable Rachael Hip-Flores and Nicole Pacent.
As a special gift to the fans, the video will be available on this website between 21 December and 2 January for free. It is a beautiful song and the video will have you once again screaming for Season Three. Even in a few minutes, without any scripted content, ABM can tear at your heart. If you haven't seen it yet, or even if you have, now is your chance to get your ABM fix over the festive season.
We would like to take this opportunity to wish Happy Holidays to all of our readers. We are thankful for all the contributions you have made to the site and the support you have shown to the show and the ABM Fans Team. We promise to keep providing as much ABM content as your ABM-loving hearts can handle and we look forward to much more fan interaction in the New Year as we prepare for the return of our beloved ABM.
To the ABM Family, you know who you are, we thank you from the bottom of our hearts for everything you do and all that you are. These past few months have been so enjoyable and we thank you for giving us the opportunity to get to know you better. You just keep proving why your success is so deserved, and we know that 2011 is going to bring great things for ABM. We hope this site does you proud.
There's not much else to say except (hope we've got these right) Merry Christmas, Feliz Navidad, Mo'adim Lesimkha, Froehliche Weihnachten, S RazhdеstvOm, Boas Festas e Feliz Ano Novo, Bon Noel, Srozhdestvom Kristovym, Gun Tso Sun Tan'Gung Haw Sun, Prieci'gus Ziemsve'tkus un Laimi'gu Jauno Gadu, Kellemes Karacsonyi unnepeket, Maligayang Pasko, Buone Feste Natalizie, Prejeme Vam Vesele Vanoce a stastny Novy Rok, Zalig Kerstfeast!
Whatever your plans this festive season, we hope it's a good one for you and yours. See you in the New Year!
Happy Holidays
Gem & Tricia
A few of the ABMers wanted to wish you a Merry Christmas themselves…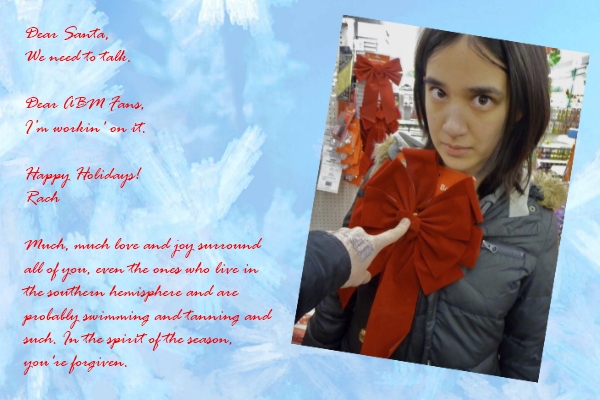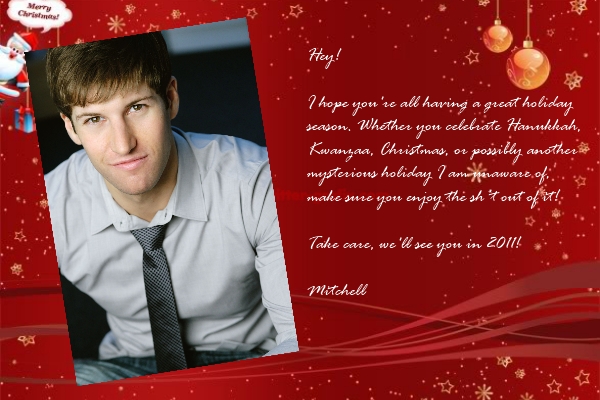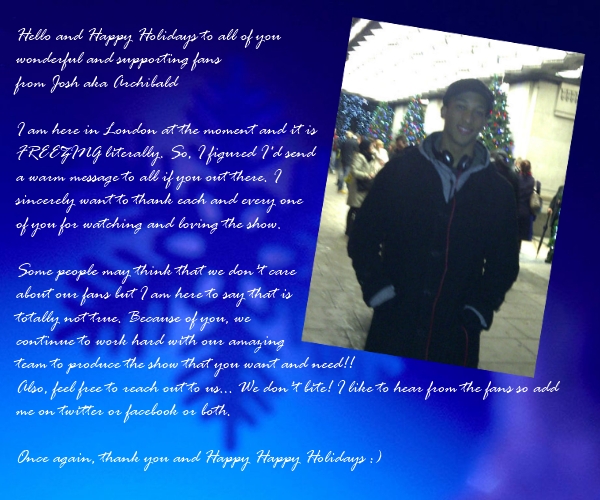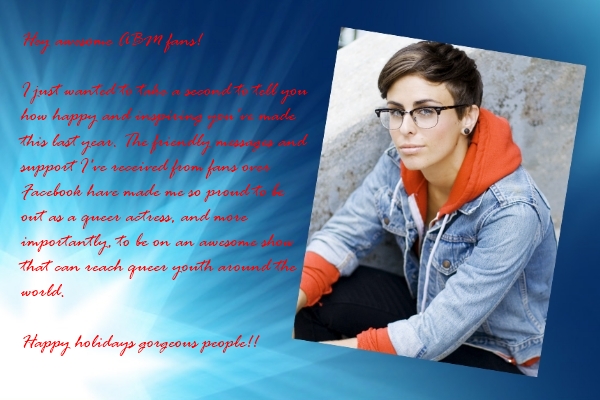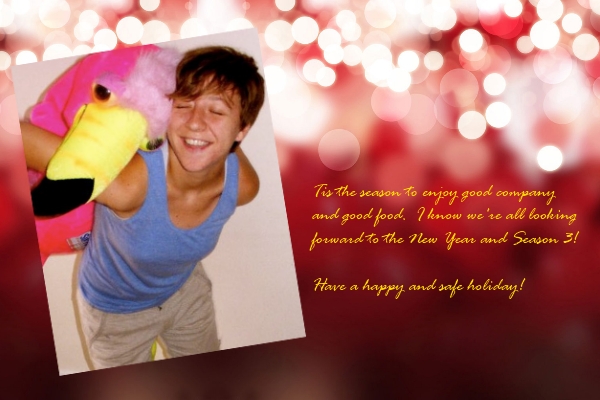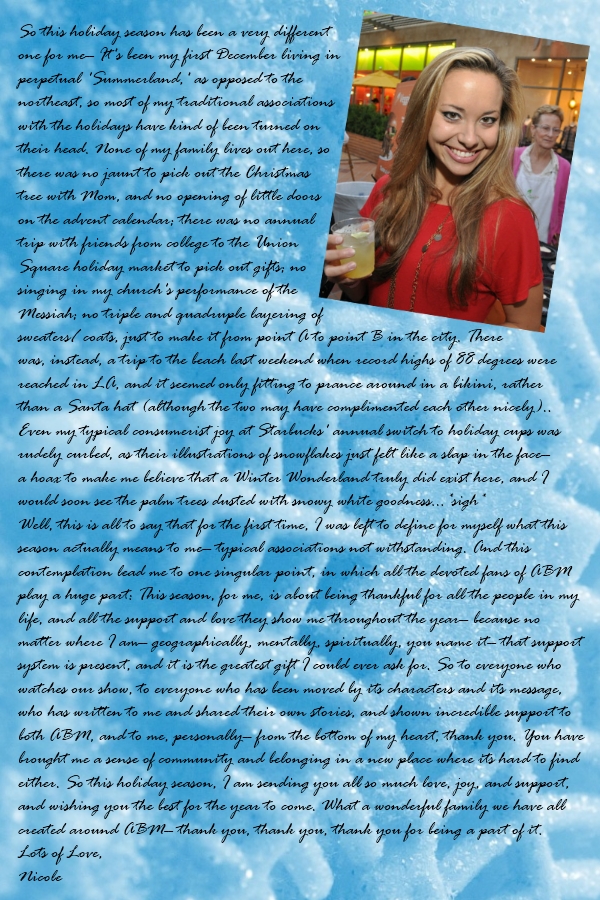 "We want our ABM!" – from Susan & Tina