With the only man of ABM languishing in lonely final place it was time for Garett Ross to see if he could try and turn things around, or at the very least provide Mitchell S. Adams some company. Garett reassured me he was feeling extremely comfortable as he sat down in the Mastermind chair, setting the bar at a happy level (i.e. not last), we began…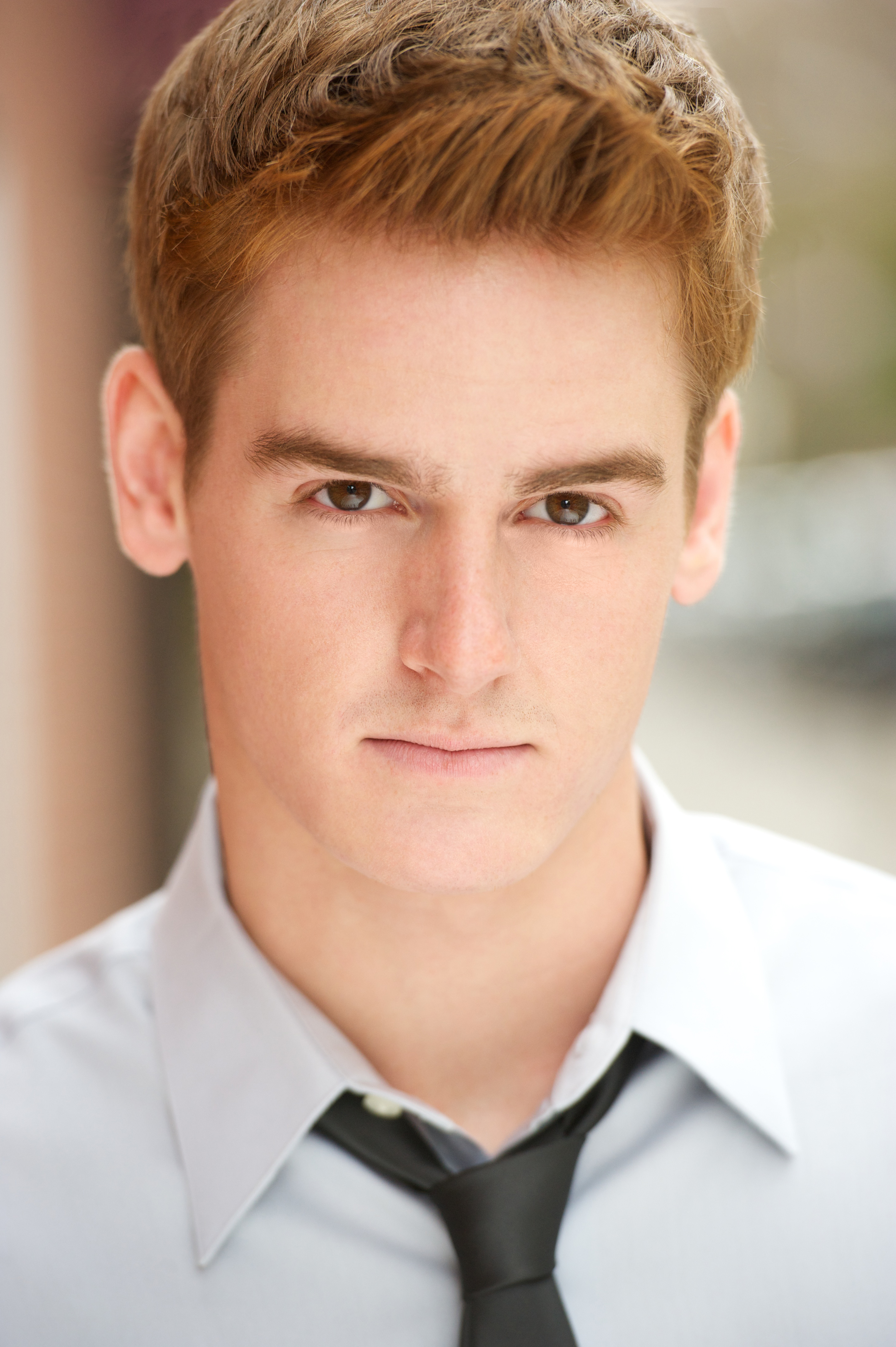 1.       When Vivian first moves to Westchester, Aunt Jodie wanted to place magazines in Vivian's room but she wasn't sure what she read. Name two of the publications she considered.
Garett: Oh man…
ABMFans: That's generally the reaction after the first question.
Garett: Uhhh. Maybe Cosmo and…Petfancy? Hahaha no just kidding. Um…I dunno Teen Vogue?
X The correct answer is Vogue, Wall Street Journal, or People.
2.        Which article did Sophie say Vivian must have read to be so distracted in their Journalism class?
Garett: An article about? I don't know. Haha crap this is terrible.
ABMFans: Just remember Susan's score…
Garett: I'm hoping for a one at this point.
ABMFans: You have seven questions left, you can't beat Tina but you could still make a fair showing.
Garett: I doubt it but I love your confidence and positive thinking!
ABMFans: Actually eight, you could beat Rachael.
X The correct answer is the opinion piece about opinions.
3.       During the morning homeroom announcement what does Elisabeth say 'The Seagull' is about?
Young love and something….I think? Yeah I'll go with young love.
√ Correct. Half a point. It's about people trying to figure out their relationships and it's a story about love.
4.       What song plays out over the credits of episode 1.7 (after Vivian and Aster have their fight outside Jonathan's party)?
Garett: Chhhhh I think I actually might know this. Oh man the title though…ummmm
ABMFans: I give half points if you can only remember the title or the artist.
Garett: Oh last time. Or let you down. Last time I let you down. Yeah I don't know who sang it but I'm pretty sure those were the lyrics.
√ Correct. Half a point. This Could Be the Last Time – Lights Resolve.
5.       Archibald gets permission to go to the New York Times trip in order to learn about comic strips. What's wrong with this?
It's not to learn about comic strips, I think it is essentially to spy on kids coz of the drug problems in the school, or something along those lines…
X The correct answer is the Times doesn't run strips.
6.       In episode two of Season 2 (Quickly, to the Exits), how long did Vivian and Aster "waste" talking about Aster's parents?
Garett: Like the amount of time?
ABMFans: Yup.
Garett: Not very long coz I know Aster doesn't like to really talk about her home life…well not until the Dr. Glass eps. They wasted no time at all. I'll go with that.
X The correct answer is two minutes.
7.       Why does Aster tell Dr Glass she didn't want to tell Vivian about their therapy sessions?
Coz she doesn't want to worry her with it…?
X The correct answer is she didn't want her to think the therapy was about their problems.
8.       How does Vivian say Sophie and Jamie know each other when Aster says that they're girlfriends?
They are both on the soccer team…right?!?! I think that one's right…I hope it is.
√ Correct.
9.       Now I would hope you get this one: Who does Jonathan tell Sterns Aster is?
ABMFans: I need the line.
Garett: Friend of your beloved. NAILED IT. BAM! WOOO HOOO ONE POINT!
√ Correct.
10.    Finish this scene:
Archibald: What? You don't think we have gay people around here?
Vivian: Do you?
Archibald: I don't always know how people are going to react to me either.
Vivian: Because?
Archibald: Black…White…
Garett: Oh man I can picture this scene soooo well. They are sitting on a hill. I think this is the ep when they go for the bike ride.
ABMFans: Yes.
Garett: Viv: You're black? Haha just kidding. I'm not sure.
ABMFans: Final answer?
Garett: Noooo. Umm. Viv: Lesbian… Just a guess…dunno.
X The correct answer is Vivian says, "I'll keep your secret if you keep mine."
ABMFans: Okay, you're done.
Garett: Oh that was it? *whew* Did I get any right?
ABMFans: You scored more than one.
Garett: Sweet. Hahaha 1.5.
ABMFans: You'll have to wait to find out.
Garett: Grrrr I knew you'd say that haha.
ABMFans: Everyone has to wait.
Garett: Yeah yeah yeah.
ABMFans: But yes, well done.
Garett: Thanks! And to you as well for having all of those questions!
ABMFans: There are harder ones.
Garett: Thank God I didn't get those.
ABMFans: It's Ultimate Mastermind.
Garett: True, it's not supposed to be easy.
ABMFans: So far I think I've roped Tina, Susan, Rach, Meredith and Nicole in to do the harder questions. I think Susan wants to redeem herself.
Garett: Haha I'm sure she does.
ABMFans: You are of course more than welcome to enter too.
Garett: To harder questions???
ABMFans: Lol yes.
Garett: Ummmm….yeah not sure about that hahaha.
ABMFans: To be honest, I wouldn't either, I've seen the questions. They're no joke. But should you change your mind just let me know.
Garett: I'd probably find a way to get a negative score.
So Garett did what he set out to do and with three points he is not bottom of the scoreboard, he's not top, but certainly not bottom, just about. It seems the men of ABM are happy to let the ladies take the lead on this one, with The Ultimate Mastermind Challenge heating up they might have the right idea. I have a feeling it could get messy.