Everyone's a Winner!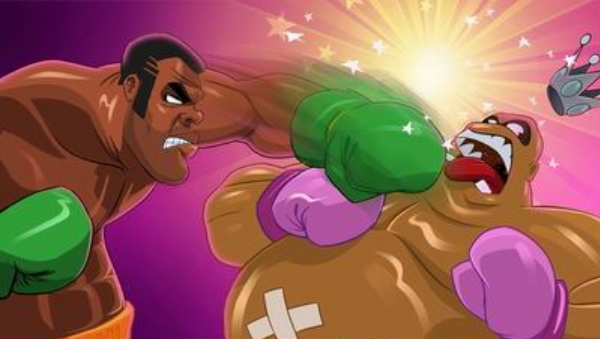 We put the challenge to the ABM fans to step up and register to challenge the ABMers at their own game in the ABM Ultimate Mastermind Challenge and a few of you have been brave enough to pit your knowledge against theirs. There is still time to sign up if you want to prove just how well you know your ABM.
As I am sure you all agree, the knowledge that you beat an ABMer and know the show better than them is a pretty good feeling. However, prizes are always fun and provide a nice little incentive for you to do well. So we have prizes!
Not only will prizes be awarded to those participating in the actual UMC, but also to those who are able to successfully guess the outcome. Of course, the prizes will be better if you actually take part – we need to encourage and reward the ABM knowledge after all.
I know that all of you would like to see an airplane ticket and visit to the ABM set but filming for Season 3 is pretty much wrapped and I am afraid the ABM Fans budget (i.e. my paycheque) does not stretch to those kinds of prizes!
So, budget taken into consideration, here's what you could win:
ABM UMC Contestants
All entrants will receive an ABM bumper sticker and badge.
1st Place – ABM Season One DVD, ABM mouse mat, ABM T-Shirt, and *EXCLUSIVE* ABM Team t-shirt (of your choice)
2nd Place –  ABM mouse mat and an ABM T-Shirt or *EXCLUSIVE* ABM Team t-shirt (of your choice)
3rd Place – ABM T-Shirt or *EXCLUSIVE* ABM Team t-shirt (of your choice)
A copy of the rules will be e-mailed out to all contestants once registration for the UMC has closed.
­Non-Contestants
Prize of an *EXCLUSIVE* ABM Team t-shirt (of your choice) will be awarded for the participants (up to three per category) who can either*:
1. Guess the correct order in which all of the ABMers place on the scoreboard
2. Guess the score of the highest placing ABMer
3. Guess the score of the lowest placing ABMer
4. Guess correctly three of the scores of any of the six ABMers taking place in the UMC
So those are the prizes up for grabs. The ABMers are also competing for their own prizes. However, I am pretty sure they can get their hands on an ABM t-shirt if they needed one, so they are battling for a different set of prizes as well as the ultimate prize of being able to flaunt their victory in front of their fellow ABMers.
You have nothing to lose and everything to gain. At the end of the day, remember that this is all just a bit of fun whilst we all eagerly await S3 of our favourite webseries. Sign-up to enter the UMC if you think your ABM knowledge is good enough and stay tuned for news of when the quizzing of the contestants will commence and when we will be accepting predictions.
Let's see which one of you can deliver that knock-out punch!
(*An announcement will be made of the time period when predictions will be accepted. Winners will be randomly selected from all winning predictions. You may enter only ONE prediction for as many of the categories as you wish to. However, you can only win in one category – so even if you get all four right you only get one shirt – although you should think about playing the lottery if you do get all of them right (I am in no way advocating gambling there folks – bet responsibly). Anyone found to have been in breach of the rules will not only have to hang their head in shame at being a bad sport but will also be disqualified.)