It has been two months since S3 of ABM finished, and if you're anything like me you are in serious need of an ABM-related fix. Though I cannot bring you news of what is happening with ABM yet I do know that the ABMers are not sat twiddling their thumbs. It may not quite satiate our thirst for ABM but you can at least see some of your favourites in their current projects:
I Hate Tommy Finch (October 14-16 – Chicago)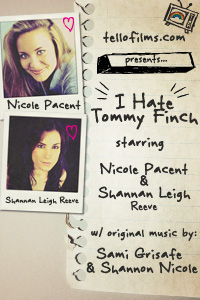 For all you Nicole Pacent fans who can be in the Chicago area in October you can catch the exclusive live performance of her latest project, I Hate Tommy Finch. Described on their website as, "When Harry Met Sally for she-gays", IHTF follows Alyssa and Stephanie's 20 year friendship as they grow up, come out, and get together; although perhaps not in that order.
It has been a while since Nicole has been seen on stage so for all of you that can, I heartily recommend you take the opportunity to be in the audience:
http://www.brownpapertickets.com/event/190758
For those of you who can't make the performance, don't worry. The show will be filmed and released as a webseries on tellofilms.com so you will be able to get your Nicole fix that way. Follow TelloFilms on Twitter and the #IHateTommyFinch hashtag to keep updated with IHTF news.
Guards of Dagmar (Coming Soon)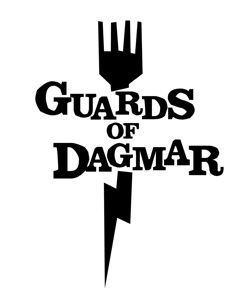 If Guards of Dagmar is not yet on your radar it really needs to be. The new sci-fi series written and directed by ABM's very own Tina Cesa Ward, and features another of our ABM favourites, Rachael Hip-Flores.
The story of a chef (played by Michael Cyril Creighton) who takes a job as a cafeteria cook at a facility for the 'intellectually and developmentally disabled.' There he is recruited by a resident to become the defender of the criteria against monsters he believes are attacking the other residents.
With Tina and Rachael's geek sensibilities, not to mention their proven talent, it is bound to be something special.
If you haven't already be sure to like GoD on Facebook and follow them on Twitter.
Laugh with Mitchell S. Adams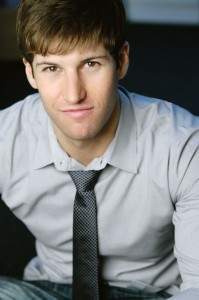 If you're in the New York area and need a comedy fix then make sure you follow Mitch on Twitter and that you're cool enough to be his Facebook friend for news of his next comedy set. He's already performed at Caroline's on Broadway and is sure to have more sets in the future.
Check out his YouTube Channel, The Mitchell S. Adams, for a taste of his comic stylings.





Get in shape with Josh Holland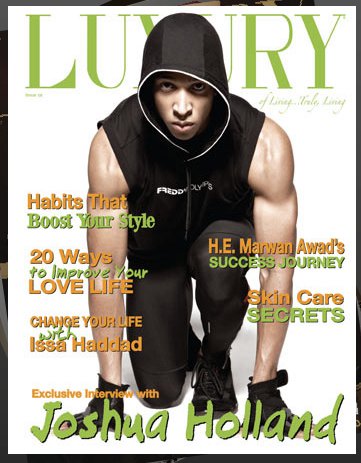 I know that a lot of ABM fans missed having Archibald on their screens last season but that doesn't mean you can't get your Josh fix, and get in shape whilst doing so.
If you follow him on Twitter then you've no doubt already seen his workout videos that are sure to have you whipped into shape. You can also keep track of the workout videos on Facebook or on his YouTube channel: Josh Holland Workout.