With the news of what is happening with ABM still leaving many going from a state of happiness at its return to despair in the knowledge that it is ending, we are all still in need of our ABM-related fix. So whilst we wait for more news of how ABM will bid farewell it gives us plenty of time to see what else those hard-working ABMers have been up to:
I Hate Tommy Finch (October 14-16 – Chicago)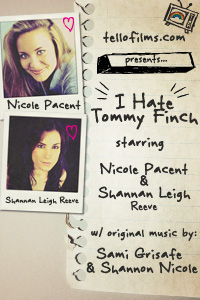 An important date for you Nicole Pacent fans (and let's face it, who's not a fan?) is drawing close. If you can be in the Chicago area then I hope you have booked tickets to the live performance of I Hate Tommy Finch. A "When Harry Met Sally for she-gays" story, IHTF follows Alyssa and Stephanie's 20 year friendship as they grow up, come out, and get together; although perhaps not in that order.
Book your tickets and sign up to the blog for lots of wonderful tips on where to stay and what to do whilst you're in town for the show:
http://www.brownpapertickets.com/event/190758
For everyone not in the Chicago area the show will be on tellofilms.com and we will provide details once we know them. Don't forget to follow TelloFilms on Twitter to keep updated with IHTF news. If you're not already following Nicole then I have no idea what that's about!
Good People in Love (Coming Soon)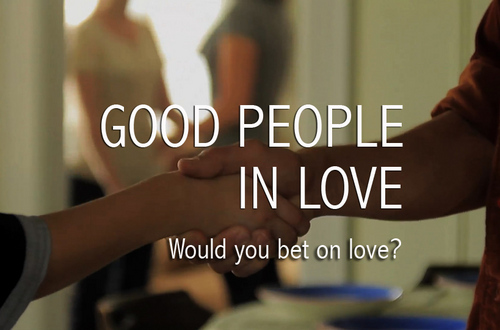 If her work on Guards of Dagmar wasn't enough, Tina has somehow managed to find time to create the mini-series Good People in Love.
Set on the historic day in which legislation passed in New York to allow same sex couples in New York to marry, Good People in Love takes two different views on marriage and love. I am sure it will not only prove to be relevant but also once again leave us in nothing but awe of Tina's many talents.
The cast will include not only ABM favourite, Rachael Hip-Flores, but another web sensation, Seeking Simone's very own Renee Olbert. Joining them are Steven Alexander, Heather Leonard, Megan Melnyk, and Jesse Wakeman.
Be sure to follow Good People in Love on Twitter and like them on Facebook. This is one mini-series you will not want to miss.
Josh Holland Helps You to Stay in Shape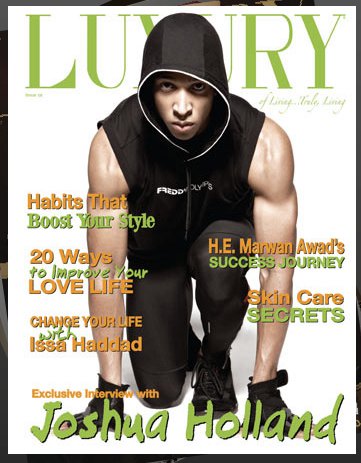 If you've looked at any fitness sites in the last few months or picked up a fitness magazine you shouldn't have been surprised if you came across a familiar face. Josh has been busy getting clients into shape and shares his jump rope tips in these articles:
Madonna's Personal Trainer Praises Jump Roping
Who says jump rope should be left in the playground? If it's good enough for Rocky and Madonna who are we to argue?
Remember to follow him on Twitter to see his latest workout videos as well as liking him on Facebook or on his YouTube channel: Josh Holland Workout.