gemified | October 25th, 2011 - 12:00 am
Greatest Moments of ABM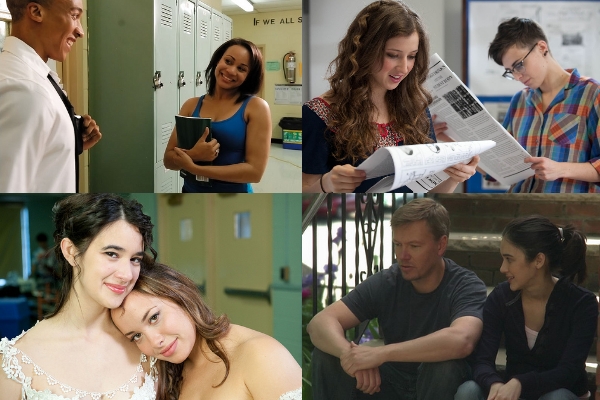 Whilst we wait for more news on the ABM series finale I am sure that many an ABM fan around the world is re-watching the previous seasons in eager anticipation. If you are not, then take this as the perfect excuse to do just that.
The three seasons of ABM have given us so many moments where we yelled at our screens or whooped in happiness. Yes, I freely admit to doing both of these actions on several occasions. Over the next few months,  right up to the lead of the series finale, we will be taking a closer look at some of your memorable moments and how you reacted to all of them.
Whether it was the bookstore in the Season One finale, Jonathan and Sterns' "bro-mance", Elisabeth slamming into Archibald's locker, Sophie and Vivian's kiss, Aster's sessions with Dr. Glass, Vivian coming out to Aunt Jodie, or any of the moments in between, let us know here or in the Forum. Even though the episodes are often less than ten minutes, ABM has given us so much over the years.
We will compile a list of all your memorable moments and see if we can come up with the most memorable moment, although I am sure that since ABM means so many things to so many different people it will be hard to decide on just one. So get watching and tell us which ABM moments remained with you, and why.
Can't wait to hear about your ABM moments!