Even though they haven't been on our screens in ABM it doesn't mean that the ABMers have not been busy on other projects. If you don't know about these projects then make sure that you put aside a few moments over the holidays to make sure that you do.
Good People in Love (Available NOW)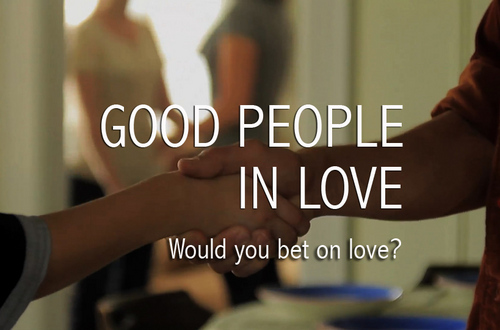 The webseries centred around a dinner party on the night the decision on whether to allow same-sex marriage in New York, Good People in Love, is now finally live. If the subject matter wasn't of interest enough, then the fact that it is written, directed, and produced by Tina Cesa Ward and stars, none other than ABM's very own, Rachael Hip-Flores, should certainly peak your interest. Taking different views on marriage and love, as always Tina's writing is insightful, and the cast she has assembled to tell this story is wonderful. Make sure to check it out on blip.tv now!
I Hate Tommy Finch (January 2012)
For a lucky few in the Chicago area, including our very own Tricia Richards, they were able to catch Nicole Pacent in TelloFilms' production of 'I Hate Tommy Finch'. A "When Harry Met Sally for she-gays" story, IHTF follows Alyssa and Stephanie's 20 year friendship as they grow up, come out, and get together; although perhaps not in that order.
However, the rest of us need not despair as a webseries of the show will be out early next year. If you have some how managed to miss all of the talk about IHTF then take a look at the trailer and join the rest of us eagerly awaiting the new year.
The Grand Design (Available NOW)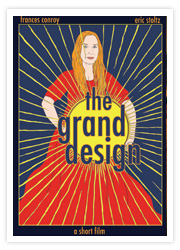 Anyone missing Susan Miller's writing can also now purchase the short film she wrote, 'The Grand Design' on iTunes. The story of a mother and her poet-scientist son who has been tasked with writing the next message transmitted into space for alien civilizations to let them know that we are here. Directed by and starring Eric Stoltz (yes, the same Eric Stoltz that loves his ABM and graced many an 80s' screen in movies such as 'Some Kind of Wonderful' and has recently directed episodes for a show you may have heard of, Glee). 'The Grand Design' also stars acting treasure, and one of the best mothers there has ever been on American television, Frances Conroy.


Guards of Dagmar (Coming Soon)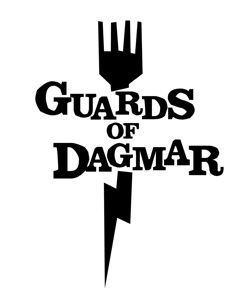 If you are waiting to see Tina and Rachael stretch their geek abilities – because anyone who knows anything about them knows they have them, then the wait will soon be over. The teaser trailer for Guards of Dagmar has been released and can be seen on the show's website. Hopefully the webseries will not be too far behind. Tell me you're not excited at the idea of Rachael Hip-Flores being an extra-terrestrial guardian sent to protect a short order diner cook!