gemified | November 29th, 2011 - 12:00 am
Happy Holidays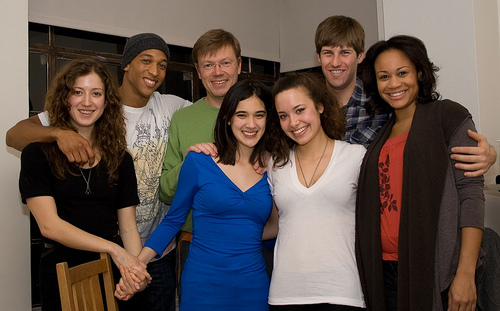 With the Americans just finishing their Thanksgiving celebrations and so many of us ending the denial that the Holiday Season is upon us and getting into the festive spirit, it is time to remember what this season is really about. Namely, being thankful for everything that has brought a smile to our faces and celebrating every good thing in our lives.
I know that this year brought every ABM fan what they wanted – Season 3, and exactly what they didn't want – news that after three seasons, ABM would end next year. However, it will not end without giving us one last final dose of everything ABM that we have come to love. Whilst I cannot be happy that it is ending, I am glad that ABM will be given the opportunity to end as the writers would like it to – thanks in large part to the donations of all the ABM fans around the world who once again came through for the show and proved how much they love their ABM.
We will hopefully be returning in the New Year with fortnightly updates once again on the run up to the ABM Finale, with a few surprises thrown in here and there as well as our continued look at some of the greatest moments of ABM so keep sending in your suggestions. If we can catch a few ABMers we will also hopefully bring you some new interviews too.
For now, we would like to wish Happy Holidays to all the ABM Fans out there; and of course to the ABM Family. However you and yours celebrate the holidays, even if you don't usually celebrate them at all, I hope that the festive feelings sweep you up in the very best of the season.
Much love and festive cheer to you all!
Gem & Tricia