And now, the end is near…
By Gemma Jacob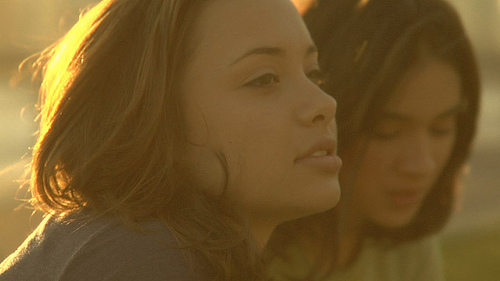 As we all learnt last September, the decision was made to bring Anyone But Me to a decided end, rather than let it fade away like so many other webseries. A script was written. The cast were called together from their respective coasts. The crew was assembled. And a few weeks ago ABM went into production one last time to film the ABM series finale.
Recently the series finale air date of Tuesday 20th March was announced on Tubefilter. With just over two weeks to go I am sure Tina Cesa Ward is busy in the editing suite going through each take making sure she picks the most perfect of shots. I know for certain that whatever the final product is, it will not disappoint.
As we face the final curtain, I am torn. Part of me cannot wait to see the series finale because I know how much work it took to bring it to the screen, and I know for a fact that it is, as always, damn good. However, the other part of me is wishing that the 20th of March won't come, because I know after that date there will be no new ABM. That's a hole in my viewing, and my life, that I don't think will ever be filled.
For now I will re-watch the three wonderful seasons of ABM in preparation for the series finale. Come the 20th of March I will be fully immersed once again in the world of Vivian, and Aster, and Sophie, and Elisabeth, and Jonathan, and Aunt Jodie, and Gabe…eagerly shouting, "I want my ABM!"
---
If you haven't gotten your 'Thank You ABM' signs to us yet then please do so. We need all contributions by
Tuesday 14th March
. If we don't receive them by then we may not be able to include them, and we know how much all of ABM's fans want to thank them for everything they have given us over the years.
Remember, your sign doesn't have to be a work of art, three little words from you to them. That's all we need.
Send them to us at info@AnyoneButMeFans.com or tweet them to us @ABMFans.