Greatest Moments of ABM – The Kisses
By Gemma Jacob
In 'The Princess Bride' the grandson protests when his grandfather gets to the kissing parts, exclaiming, "They're kissing again. Do we have to read the kissing parts?" In a story of death-defying feats, epic acts of bravery and courage, and the most despicable acts, the kissing parts are perhaps the moments some would choose to skip. When told right however they can help create the story.
The story almost prematurely ends with the grandfather closing the book because there is another one of those "kissing parts". However, rather than protesting the grandson knows that sometimes kissing, is part of the story. We end the story with the words, "Since the invention of the kiss there have been five kisses that were rated the most passionate, the most pure. This one left them all behind. The End."
Anyone But Me is full of great kisses, principally between Vivian and Aster, but each of the kisses – whomever the protagonists, help propel the tales of our favourite characters without the need for words. There were so many to choose from, and I am sure many could create their own ABM list, but here are three kisses that could certainly leave all the others behind.
1. Elisabeth and Archibald – The Season 1 Finale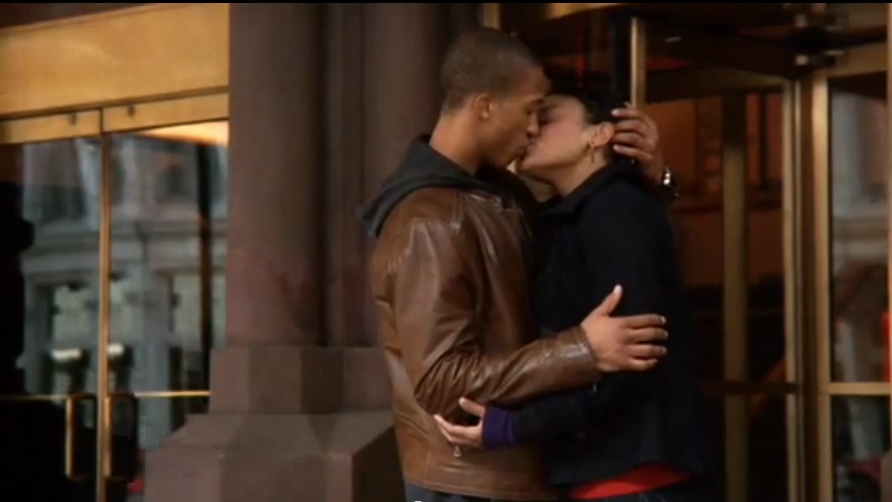 What made this kiss one of the great moments of ABM was that we were waiting so long for it to happen. Who didn't feel the nervousness of Archibald as he gave a shout out over the radio for The Seagull as Elisabeth sat next to him? Who didn't love their geeky moments – Arch's dancing and Elisabeth slamming herself into his locker room door? Finally, when he skipped class to go to the city in order to find her, and trust me – it's not easy; once the numbers, stop trying to navigate Manhattan is no simple task. However, in a serendipitous moment, Elisabeth's Prince Charming shows up just as she is feeling at her worst, ready to sweep her in a truly Hollywood kiss.
2. Vivian and Sophie – The Season 2 Finale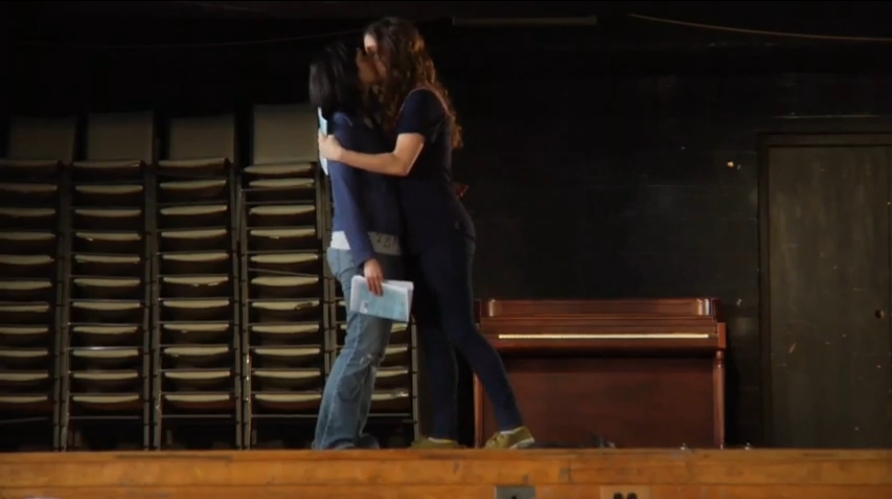 Now, I am not the biggest fan of this kiss. In fact it could be one of my least favourite moments of ABM, but that is not to say that it is not a great moment. It is the moment that every Sophian fan had waited two seasons for. For Vivian, here was her childhood crush standing opposite her, playing out one of Chekhov's great works. For Sophie, there was her best friend, the one who had been with her through everything she'd experienced over the last few months, and her girlfriend goading her to kiss her. Some would say it was inevitable. I would say it is a horrible moment that left me screaming at my screen. Whatever it was, it changed the entire dynamic of the show and divided the fans into two very clear camps – Team Vivster and Team Sophian. It took the characters and the story where it needed to go, and it depicted the issues of fidelity and betrayal in a poignant and realistic way.
3. Aster and Jamie – The Season 2 Finale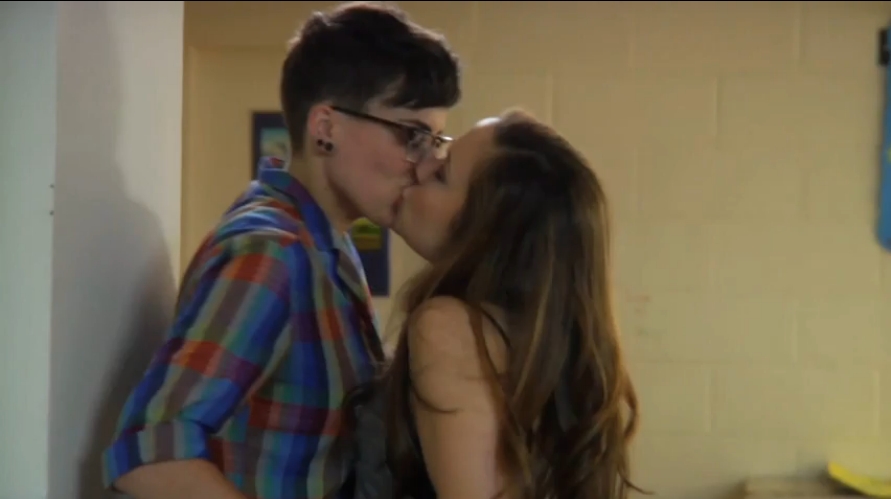 If the Sophian kiss was not enough to get you up out of your seat at the end the S2 Finale, the Miller/Ward Tag Team wanted to make sure they had you standing with your jaw on the ground. What happens between Vivian and Aster after Aster kisses Jamie is a completely different entry (and one which will be dealt with, don't worry), but the kiss itself needs to be recognised. This was the moment when every positive step Aster had made with Vivian, through learning to trust and open up and to talk things through with Dr. Glass, was promptly thrown out the window. Aster was hell bent on destruction when she pushed Jamie up against the wall and kissed her and you could hear the heart of thousands of Vivster fans break around the world.
4. Vivian and Aster – The Season 1 Finale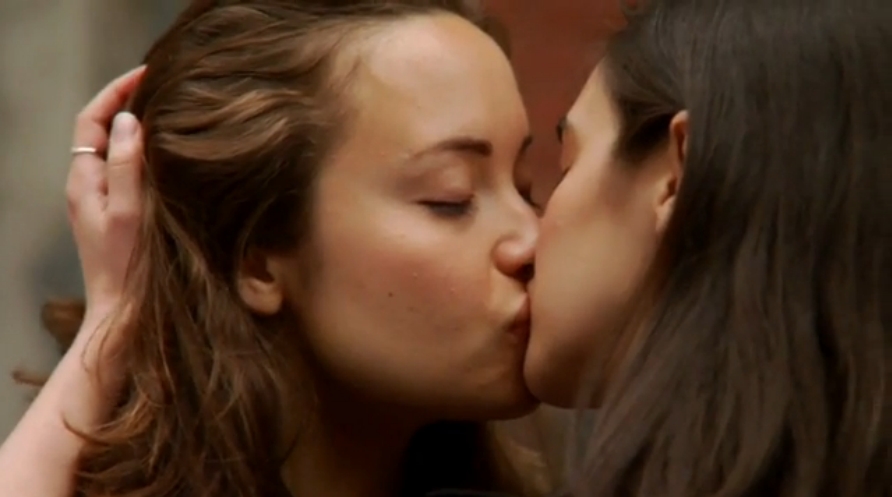 How could we not put this kiss on the list? For those wondering, the other kiss in this episode that hasn't been mentioned on this list will be featured later. Every ABM season seems to end with a kiss, and whilst some of those kisses (look directly above this entry for those kisses) are still difficult for some to watch, the S1 Finale kiss is universally accepted as one of ABM's greatest moments. No matter which team you support, you cannot deny the importance of this moment for not only Vivian and Aster's relationship, but also for them as individuals. Aster has, for a moment at least, stopped being the stubborn wronged teenager, and accepted that whatever issues Vivian has – and it's not just the distance; she is willing to do what is necessary to be with Aster; even if that means very uncharacteristically sneaking off from a school field trip to the New York Times. Vivian, for her part, stops being afraid of her feelings and does what the girl she loves needs her to do – show it. Though we know that Vivian now has issues to face because of this kiss, namely which of her classmates saw the kiss, it was the perfect end to a season in which our emotions were taken on an emotional rollercoaster. In this moment, Vivian and Aster are young, are together and very much in love.