Behind the Curtain
By Gemma Jacob
When I found out that Anyone But Me was ending, after of course the wailing and the levelling of forests that I am certain occurred to accommodate the amount of tissues I used to mop up my tears, I made a decision. I have seen so many of my favourite shows end. Often I have had to wait weeks, sometimes months, to watch that final episode. Here I was, knowing that I would once again have to see the end of a show I had grown to love. However, this time, maybe I did not just have to be a member of the audience.
New York and I are no longer strangers to each other, and thankfully I am also not a stranger to the cast and crew of ABM. So, I posed the scenario of my happening to be in NY when they filmed the finale to Susan Miller, and when I asked if I could maybe be on set…there was a resounding yes. I am surprised I didn't start to pack my bags there and then. Soon enough though, that day in February came and I was on the subway up to the Upper Westside, for not only my first time on a proper set, but my first time on an ABM shoot.
I had been warned not to knock on the door in case they were shooting. The last thing I wanted was my first impression to be the person that ruined the take. As I entered Susan Miller's apartment I was met with the face of a half dozen strangers and I slowly begun to realise the magnitude that production involved. Furniture had been moved. Lights had been set up. A camera was pointed waiting to shoot. Endless wires were strewn across the floor as people said things into walky-talkies.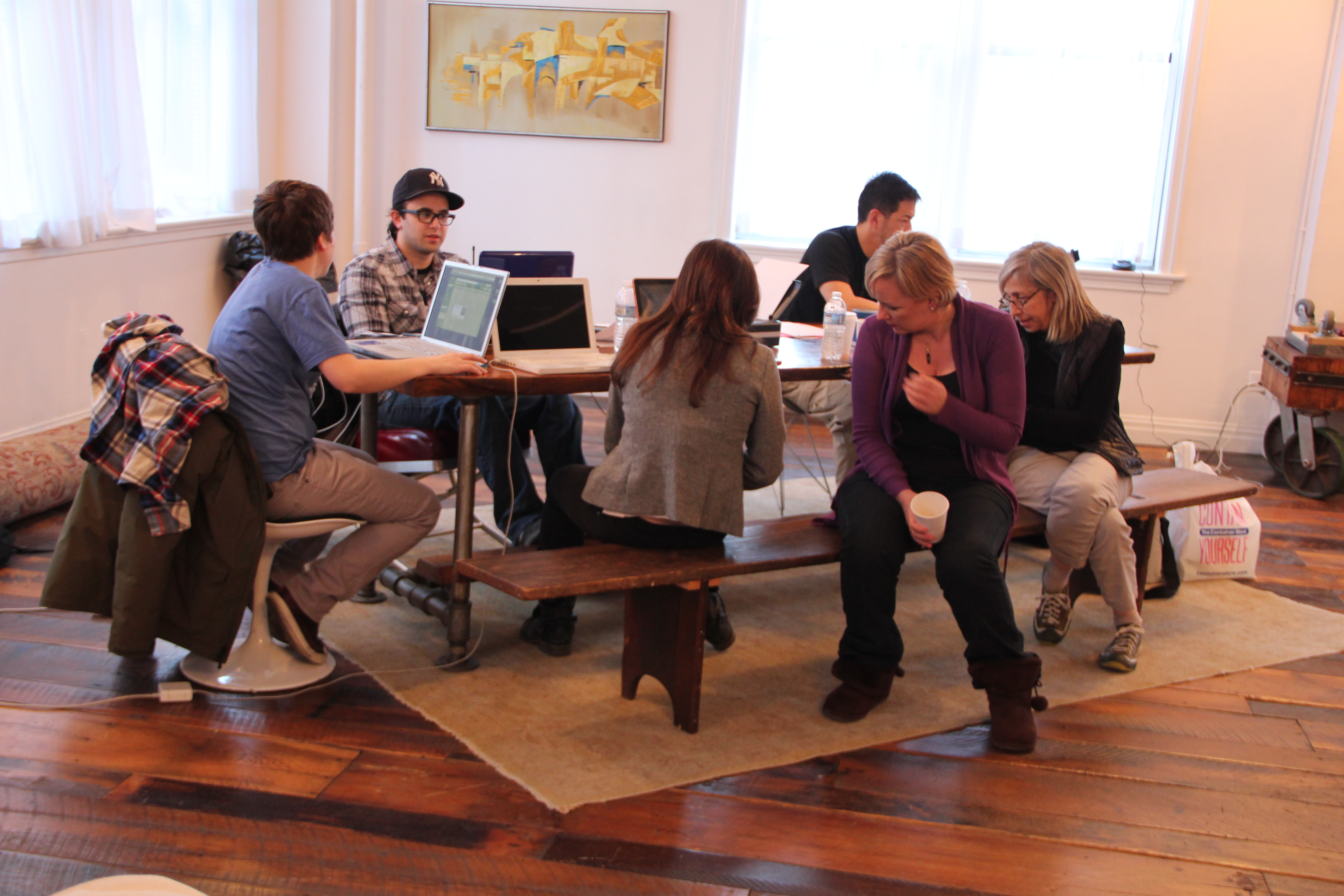 I am still amazed that I was not stopped as an intruder on the set because I so obviously didn't know where I was going. I searched helplessly for a familiar face. And then, there at the back of the room I found it, ABM's production assistant and all round most awesome of crew members, Meredith King! Then of course I saw Rachael Hip-Flores, who may have been eating string cheese, it's a strong possibility she was; and to my left Nicole Pacent having her make-up done. And then I heard a familiar voice, Susan. Finally the presence of this strange British person on set could be explained. "Of course you're here!" To Nicole it made perfect sense, the SuperFan had come to watch the series finale.
For the next three days I was given unparalleled access to the ABM set. I was allowed to watch them film their scenes, I tried to run lines with Rachael and I realised why the words need to be exact each and every time. I saw how much work goes into setting up even the shortest of scenes. I could see the wheels turning in Tina's mind as she watched the scenes and made subtle suggestions to allow the actors to give even more to the scene. I understood just how much work every single person involved in ABM puts into those 10 minute episodes we see. I was reminded that Rachael is a bottomless pit where string cheese and juice boxes are concerned.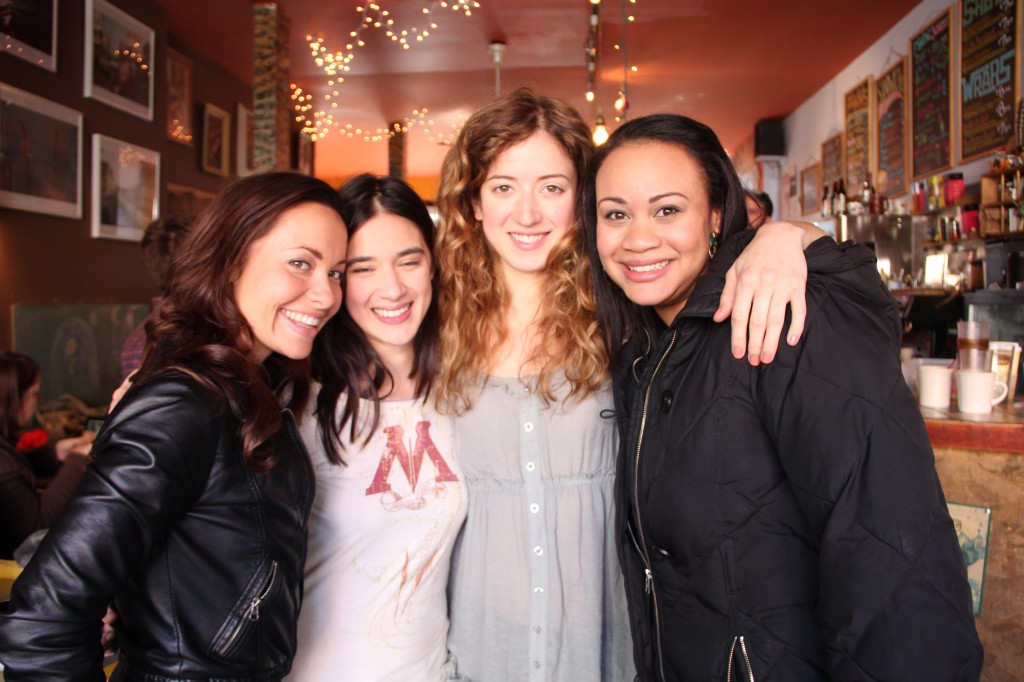 I not only got to finally meet Nicole Pacent, but also Jessy Hodges and Barbara Pitts, and I got to say hello again to old ABM friends, Mitchell S. Adams and Alexis Slade. I got to meet members of the crew too, some who had worked on ABM on previous seasons and others for whom this was also their first shoot. Julia who was in charge of wardrobe, Emily who made everyone look even more gorgeous, Rowena (a fellow Brit) who made sure everyone was saying the right words, and Michael – the longest serving crew member (apart from Susan and Tina of course). And Allison, and Krista, and Tony, and Jason, and so many others. All of them so important in bringing ABM to us.
I have a new found understanding and continued respect for all of the ABM team. They are true professionals when it comes to their craft. When "Action!" was called I don't believe I have ever been as still as I was on set, a few times I didn't even dare breathe. Shooting in New York is hard, especially when you are on location. Once you get over the cold – and even on a sunny NY day it can be plenty cold, to the point I found myself actually listening to Rachael's advice and kicking my feet, there are many other issues you have to face. People pay no attention to a 'Closed for production' sign, and even when you are trying to direct them through the scene they seem intent on making your life difficult. Helicopters have no idea that you are trying to shoot a scene below them so happily fly across your set. I certainly felt for Tina when I realised how much more work would have to be put in during post-production.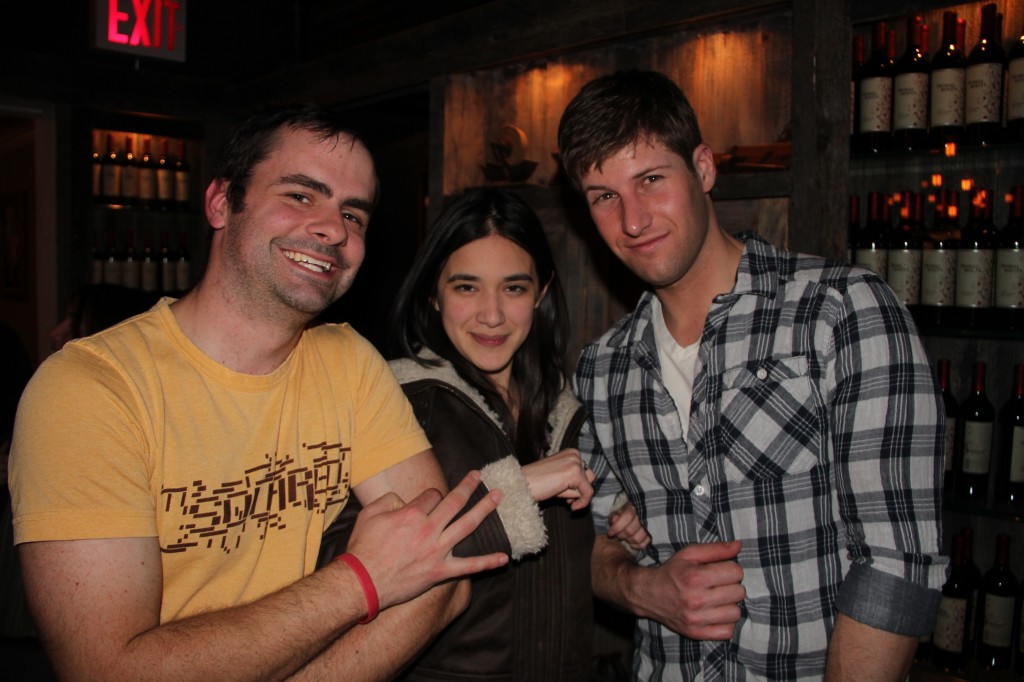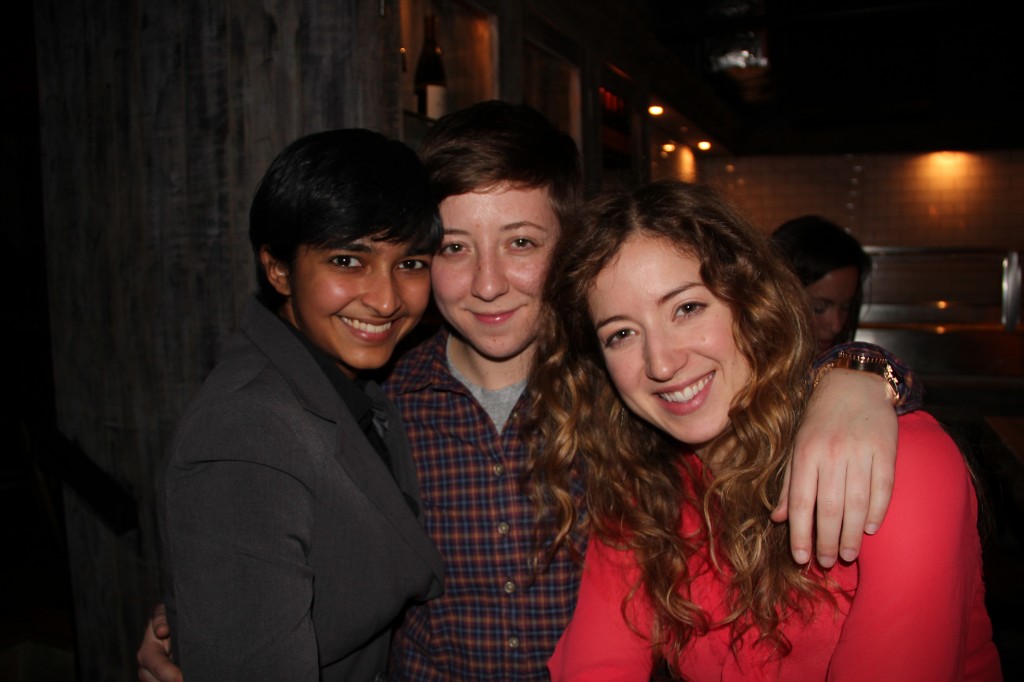 Part of me wishes that I could tell you what happens during the series finale. I could actually type the whole script out for you, but they know where I live and I have no doubt Susan would hire someone to kill me, or at the very least try and get her dog Henree to attack me, despite her being completely lovely (Susan and the dog). Plus, I made a promise not to divulge anything. The other part of me knows that everyone ABM fan trusts Susan and Tina to do what is true to the characters, so whatever the series finale holds (and trust me it's good) I know they will not be disappointed.
For four years ABM has brought us the very best. I know now what it takes to bring us that. So when you watch the season finale later on today think about all the hard work that has gone into every moment on your screen. These people are the very best at what they do, and I count myself lucky to have been able to see their genius at work. I hope you consider yourself just as fortunate to see their work on screen.