And that's a wrap
By Gemma Jacob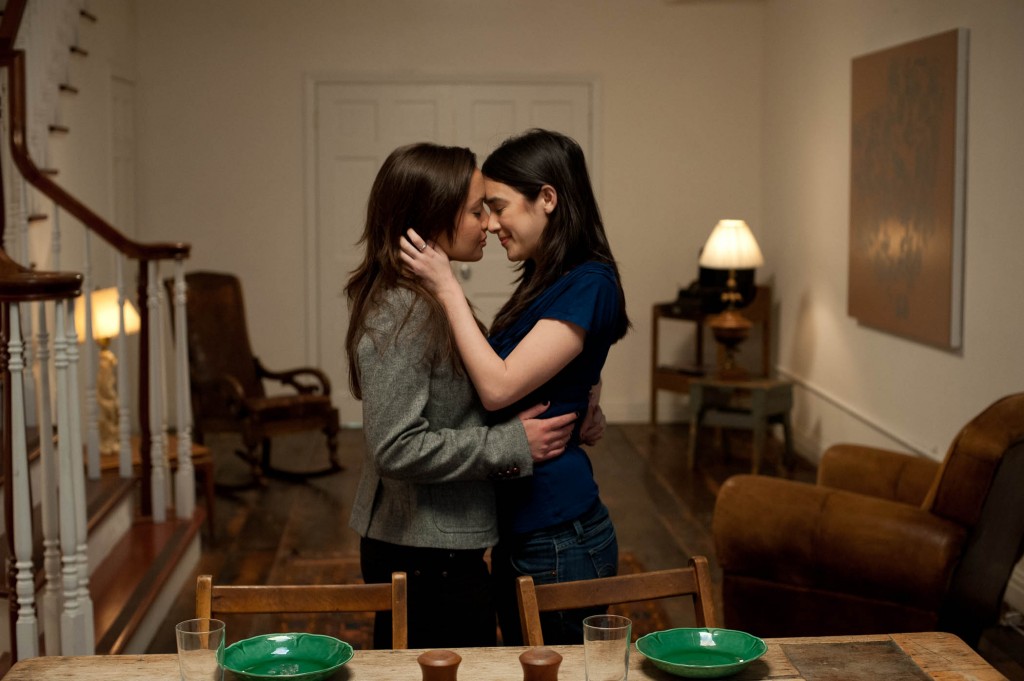 And so it ends. Jonathan has himself a new girlfriend and finally appears to be over Sophie. Elisabeth is back to auditioning for the school play and seems a lot happier than she has in a while. Sophie and Vivian now have a great friendship that will endure long past high school. Gabe and Jodie have themselves a happy and cohesive family unit and are raising a wonderful daughter together. And Vivian and Aster are completely in love and secure in their relationship and ready to face anything, "…whatever comes."
We have seen all of ABM's characters become, or at least start to become, the people they need to be. We know that even though we may not see how their stories unfold, we are sure that they will be okay. I am sure that we all have ideas about where the lives of our favourite characters will lead. After the series finale I know there will be those Team Sophie fans still hoping for a happy ever after for her and Vivian. I still choose to ignore that particular camp; we all know how the writers chose to close the series.
ABM has ended. Four years on I am incredibly glad that I chose to click on that link that has brought me to where I am today. Forever I will continue to want my ABM. I cannot remember the words of everyone on set as one by one it was announced it was a series wrap for them. I know there were moments of laughter and heartfelt gratitude. I know there were big hugs. I know that Nicole Pacent should be given an award of some kind – preferably an Oscar – just so I can hear another speech like the one she gave (and they better not start playing the music on her). But I cannot remember the exact words. However, I do not think it is one of life's moments that will need perfect recollection.  The smiles, the tears, they will be remembered, as will the show.
I know that some people are wondering what will fill the void ABM has left. I know there are many worthy webseries out there that tell great stories and have great characters and fantastic teams behind them. I am sure that the path ABM has created will help many more shows develop and find their audience. ABM's fans will find some way to fill their time. I am not going to stop watching webseries because ABM has ended, but I am not out there looking for a replacement because I know there isn't one. A show like ABM, like West Wing and like Six Feet Under and like Frasier, where every single part of it comes together to create these moments of genius on our screen, they don't happen too often. It will take me a very long time before (if ever) I lose my heart to another show the way I did to ABM.
I have no doubt that we will see the ABM cast and crew behind many wonderful projects in the future. Even throughout their time with ABM they have been involved in other amazing shows that we may not otherwise have been aware of had it not been for their involvement. We will continue to see Tina Cesa Ward and Susan Miller revolutionise the webseries format. Nicole Pacent will have her own successful Hollywood franchise. Rachael Hip-Flores will be the toast of the West End as she treads the boards at the Old Vic. I know these moments, and many other moments of success for all of those involved with the show, will come. In years to come, perhaps we will see them team up again. Who amongst us that grew up watching Roseanne doesn't love the Johnny Galecki and Sara Gilbert re-team in Big Bang Theory? Perhaps there will be a new incarnation of Vivian and Aster somewhere down the line.
I will have those moments of unabashed joy when Aster finally got her head on right and realised Vivian was the love of her life. I will remember those bleary eyed mornings when I would roll out of bed at 5am because I had to know what happens next. I will have the friendships I have made because of the people I have come to know because of this little show that could.
For us ABM fans, we will still always have ABM. That is the beauty of the webseries format. Whenever we feel lost in new surroundings we can turn to Vivian during her first days in Westchester. When we are worried about how people may react, we can smile at Aunt Jodie and realise it may not be so bad. When our emotions get the best of us and we act impetuously and think there is no way back, we find Aster's example and know there is always a way back home. Because, as Susan Miller said, "High school still lives in all of us." For all of these moments and more, we will always have our show.
Thank you ABM.