3.6 – We Went Down to Battery Park
Original air date: 20th March 2012
Writer: Susan Miller and Tina Cesa Ward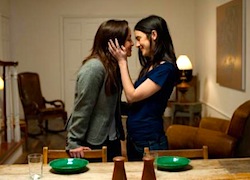 Finally, everything in Vivian and Aster's world is how it should be. After a tumultuous year for all, Vivian and Aster have finally made the choice to be happy, and they don't seem to be the only ones. Could it possibly last? Of course not. A letter from someone in our character's past threatens to ruin the happiness that they have built, but only if they let it. In the final installment of Anyone But Me, we are treated to more moments of perfection as we bid farewell to the characters we have come to know and love over the last three seasons.
Watch / Twitter-tary / Review